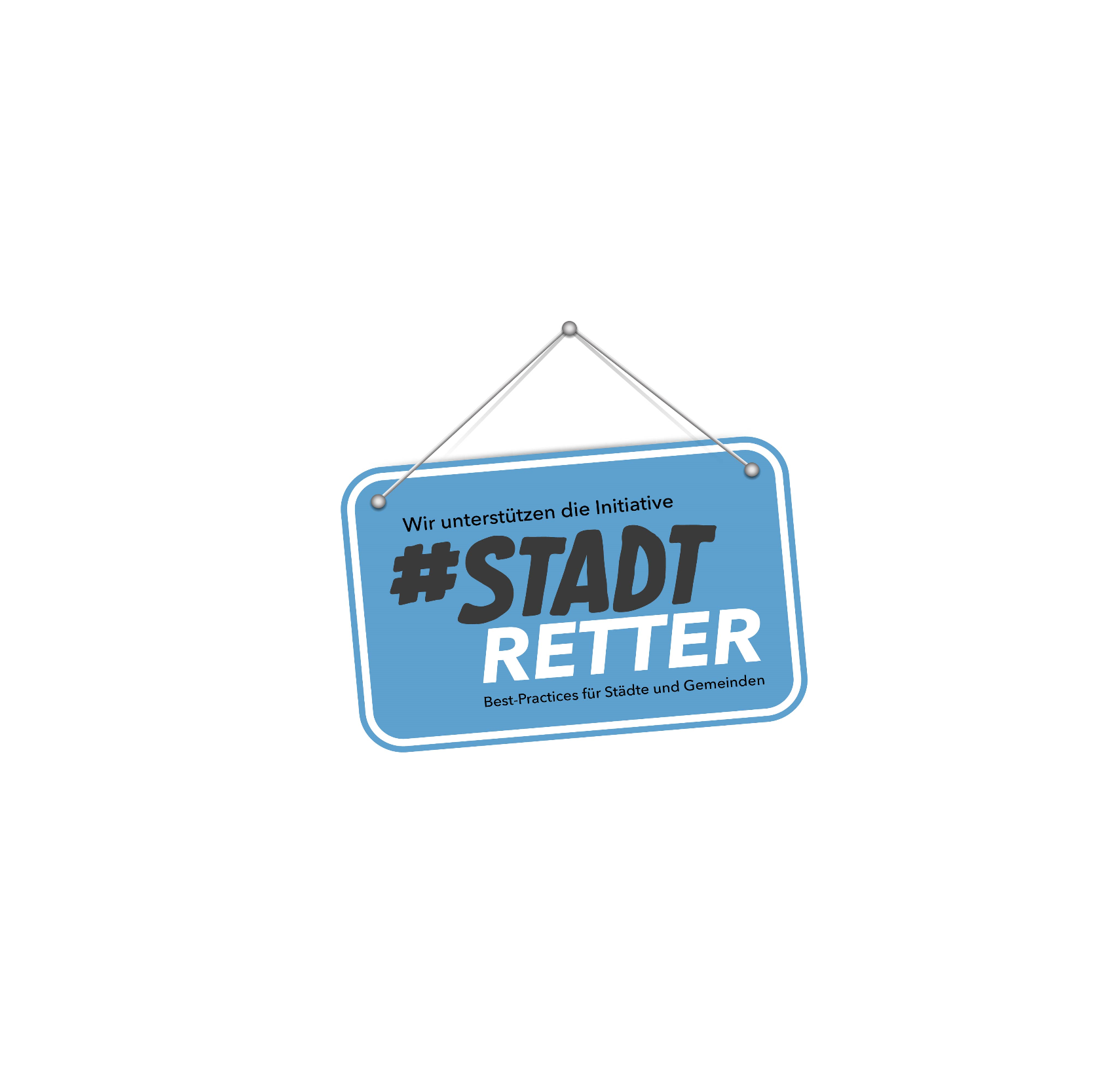 The city rescuers go online
Leverkusen, May 25, 2020 – For many years now, more and more shops have been disappearing from city centers, communities and districts. The vacancy rate is increasing, the quality of the retailer structure is decreasing. Customers are dodging. COVID-19 has now massively accelerated the death of retail. Now the city rescuers have stepped up to point out solutions and to send Germany into the exchange.
The problem of the desolation of the inner cities is well known in many places. Occasionally there are interesting approaches to counteract this. However, a uniform and nationwide measure is lacking. Now vacancy threatens to come in large waves across cities and towns. Every day we receive new reports about insolvencies and branch closures of large retailers. As lone wolves, economic development agencies will not be able to withstand this.
Therefore, on June 2, 2020, the initiative "The City Rescuers" will be officially launched to offer an intermunicipal exchange, to present best practice solutions and to enable the networking of municipalities, problem solvers and new idea providers. Businesses and service providers are also welcome and can become city rescuers. Reference projects are expressly desired and can bring a nationwide order acquisition. The network portal is already online at
www.die-stadtretter.de
to find.
"We experience it every day that economic development agencies of different cities spend a lot of working time and capacities to ultimately develop the same solution approach to a problem, in this case the Corona crisis" reports Ariane Breuer, Managing Director of CLEVER EXPANDIEREN. Her service company supports large expansion departments of retail companies in site acquisition and is committed to sustainable vacancy management in cities and municipalities. "If we bundle these capacities across Germany and enter into exchange with each other, we can act much more quickly and intercommunally during and after the crisis. Innovative service providers can also publish their ideas in this way".
"Good ideas need to be quickly and easily accessible to all cities and communities," says Stefan Müller-Schleipen, managing director of immovativ GmbH, who implemented the idea together with Ariane Breuer. Boris Hedde, Managing Director of the Institute for Retailing in Cologne, is also one of the initiative's supporters. The network is meeting with a very good response. Just 12 hours after the website was launched, over 1,000 visitors stopped by to check out the city rescuers. Numerous cities and municipalities have already registered. From the official launch on 2 June, the network will also be open to companies and service providers.